Lizanne Cerami
Liz is highly motivated and excited to begin a career in the Tech World, driven by her desire to make a positive difference. Her curiosity for Software Engineering and the world around her fuels her eagerness to continuously learn and grow. Liz's unwavering dedication and ability to persevere are testaments to her commitment to progress and personal development.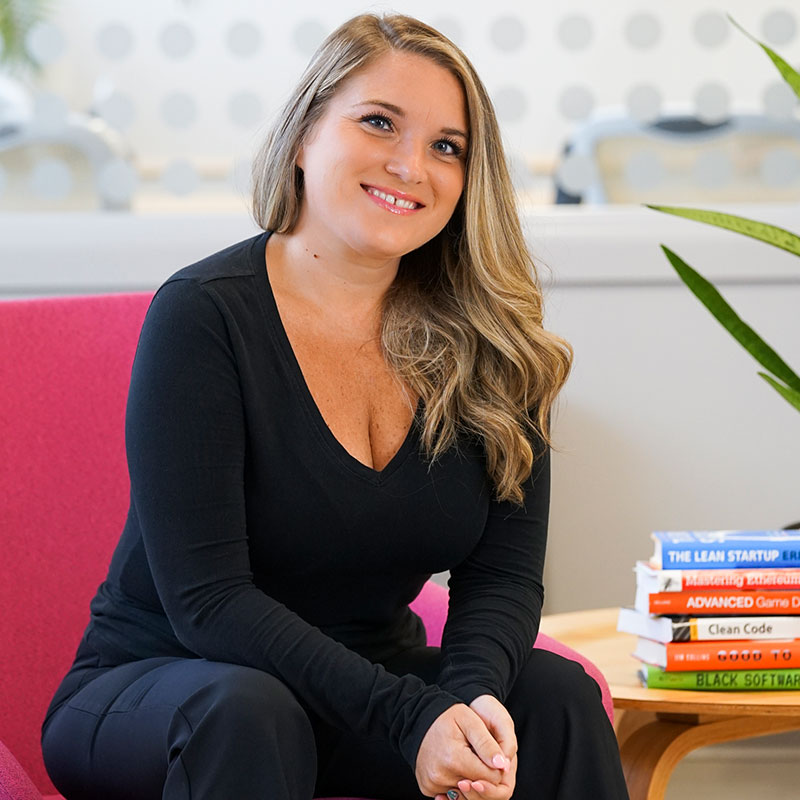 Q&A
Why Boca Code?

When I set out on my journey to become a Software Engineer, I had a specific online school in mind; however, everything changed when I stumbled upon Boca Code through social media. Attending the immersive FullStack course became an easy decision once I saw that I'd benefit from in-person learning. The allure of small class sizes and face-to-face interactions with instructors was incredibly appealing. The sense of community and invaluable support that Boca Code provides is simply priceless. I'm truly grateful for the incredible opportunity they have given me.

What are some of the important skills for success in your field?

Being a Software Engineer requires a mix of technical and non-technical skills. While it's essential to learn programming languages, problem-solving, and debugging, there's more to it. The ability to work well in teams, communicate effectively, manage time efficiently, and have a perpetual hunger for learning are all crucial. In the rapidly evolving tech world, continuous self-education is a must for career growth.

What inspired you to pursue your current career path?

Software Engineering called to me because it offers a platform to harness my creativity and curiosity within a professional career. Furthermore, software engineers consistently contribute to the improvement of individuals' lives, often without widespread acknowledgment. I find the notion of having a career that has the potential to assist numerous individuals, whether by streamlining daily tasks or innovating healthcare technology to facilitate access to vital care to be exciting and full of possibility.