Kaniel Tapper
Kaniel is former retail employee with 5 years of experience in that field. He loves computers, cars and video games. Currently, he is software engineer looking for opportunity to expand his knowledge and expertise and he enjoys learning new ways to solve problems. His passion for engineering comes from AI and robotics, and will be engaging in IOT and robotics engineering in the future.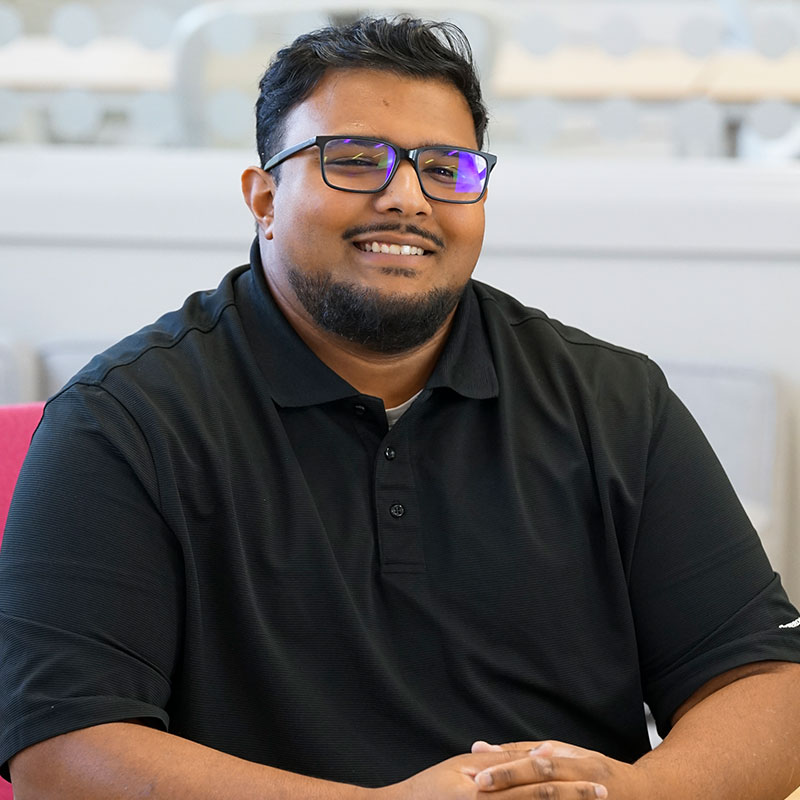 Q&A
Why Boca Code?

I chose boca Code because it was local, as well it has on-site learning, the short amount of time the course is, as well as the variety of things that we learn. Staff is amazing, you feel like you're apart of a family and that is something I don't seem to be able to relate with anywhere else.

What are some of the important skills for success in your field?

Commitment, desire to learn, and not being scared to ask for help is the most important skill to me to be able to achieve anything and everything. Engineering is problem solving and you have to be dedicated to learning and growing.

What inspired you to pursue your current career path?

I have always been fascinated by computers, since middle school but I never really chased after that passion. As I got older I knew I wanted to do something in computers, but I didn't know what exactly. While researching, I found out about bootcamps and how it condenses what a degree is into weeks, which was awesome, so i wanted to try that out and that's what lead me into pursuing software engineering.