Aaron Agosto
Born and raised in South Florida, Aaron developed a deep connection to the outdoors and a love for fishing. While attending Broward College, he felt the need for a different direction. It was during his time as an electrician that he fell down the rabbit hole of software engineering, having way more questions than answers really sparked his curiosity and pushed him to pursue this career.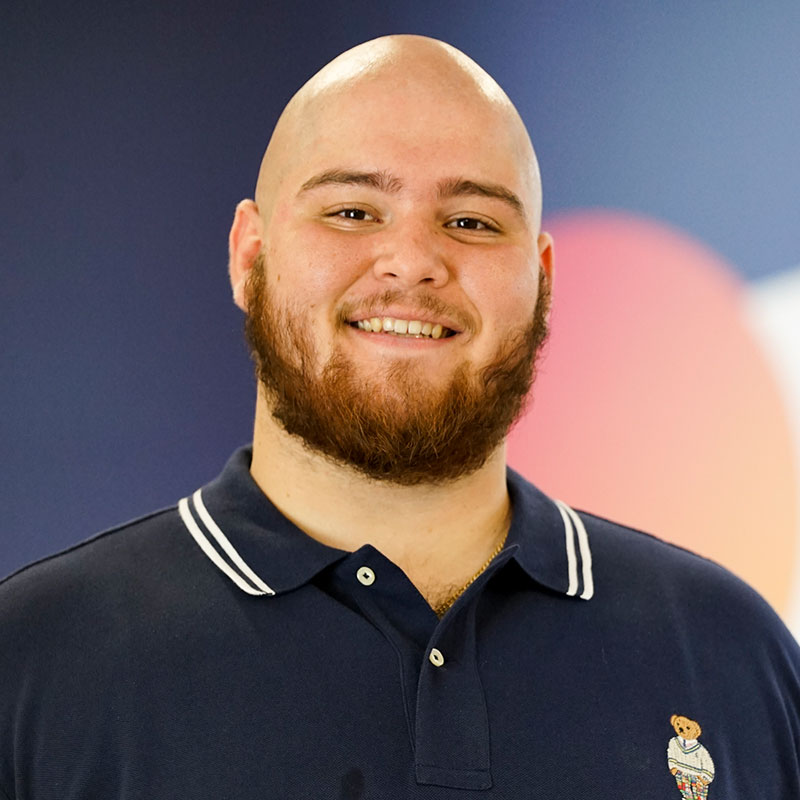 Q&A
Why Boca Code?

I was considering a career move to the tech industry but had concerns about online bootcamps. However, when I found out about Boca Code's program, I was immediately convinced and enrolled the very next day. The opportunities they offer got me excited about starting my tech journey.

What are some of the important skills for success in your field?

Having the ability to adapt and find solutions is paramount, just as important as breaking down complex ideas into manageable pieces while staying focused on the ultimate goal. However most importantly, is to have a collaborative mindset is These skills are essential for achieving success in any industry, especially in tech.

What inspired you to pursue your current career path?

I chose my current career path in tech because I wanted to understand how the world of tech works and stay relevant in our ever-evolving society. What inspired me the most was the endless learning opportunities it offers. With numerous paths to explore, a tech career allows me to continuously grow and learn.